Projects
These are just some of the projects across different verticals that we've had the opportunity to work on
Solid Waste Management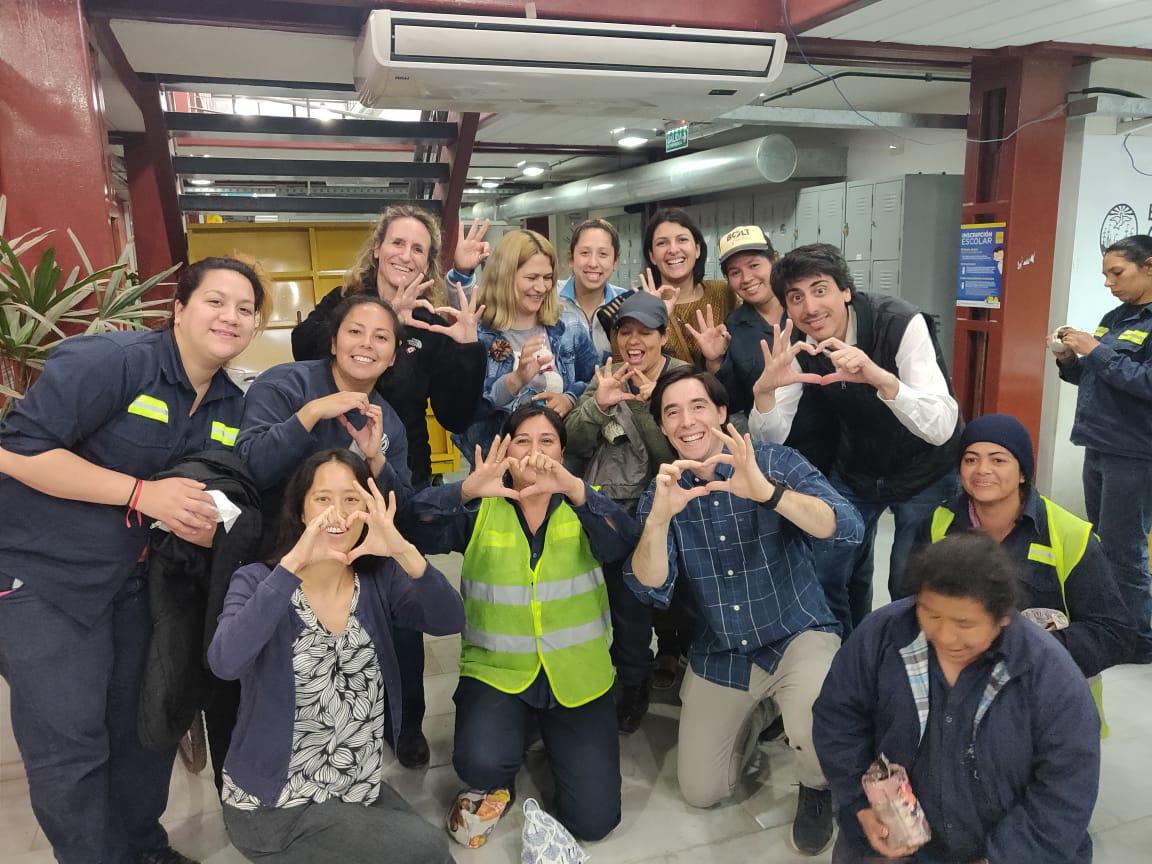 Argentina and Bali
We are a global design partner to McKinsey.org – providing consultancy to set up pilot Solid Waste Management projects in Indonesia and Argentina. McKinsey.org is harnessing CRT's expertise in designing rapid behaviour change campaigns, route mapping and optimisation for collection systems, partnering with stakeholders in complex systems, implementing Extended Producer Responsibility frameworks, and working with the informal sector to building sustainable, efficient, equitable, and scalable models of solid waste management. The results achieved in both projects have proven beyond a doubt that the BOTRAM process is replicable across geographical and cultural diversities.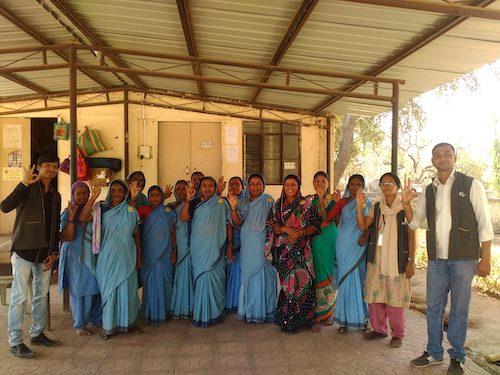 Aurangabad Cantonment
We have worked with Cantonment Board of Aurangabad by implementing BOTRAM thus impacting a population of 20,000. We also established a dry waste sorting center here.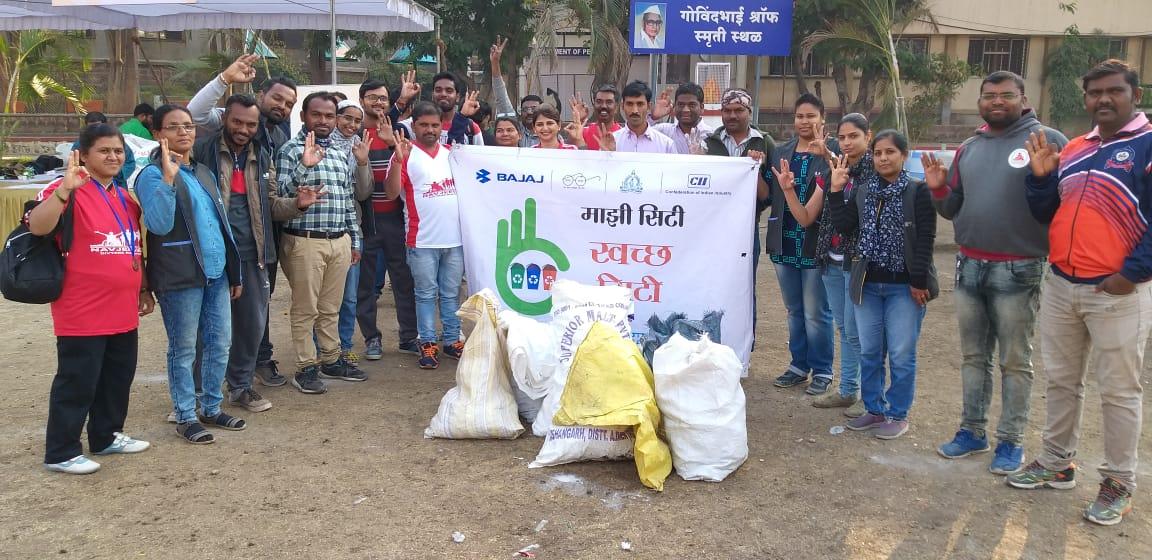 Aurangabad City
Our journey with Solid Waste Management started with a small locality of Sindhi Colony in Aurangabad. Since then, we have worked very closely with Aurangabad Municipal Corporation to bring about a systemic change in its waste management processes.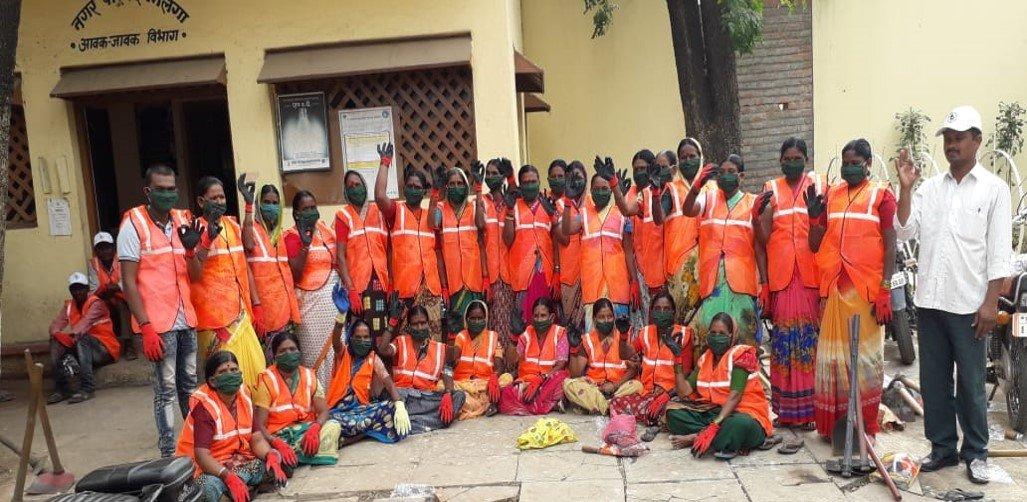 Neelanga
We have worked with Neelanga Nagar Parishad and impacted a population of 45,000 by implementing and streamlining the waste management practices there.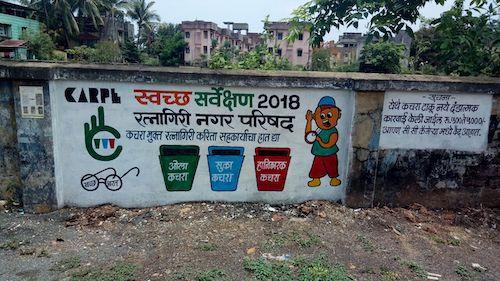 Ratnagiri
We worked with Ratnagiri Nagar Parishad from October 2017 – September 2018. With the implementation of BOTRAM and a focus on beach clean up drives, we were able to impact over 80,000 residents. Ratnagiri Nagar Parsishad also secured 40th rank in the Swachh Survekshan for the year 2018 and 19th rank in the Swachh Survekshan for the year 2019.
Water Body Restoration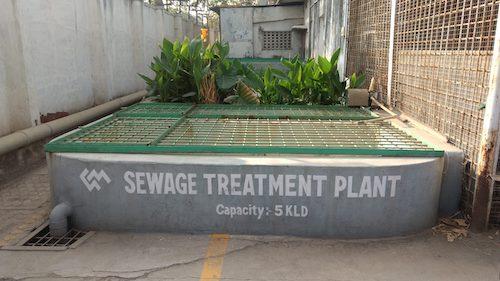 Grind Master Machines Pvt Ltd, Aurangabad
One of our first and smallest Ecological STPs, retrofitted to the septic tanks of the building, the water from this EcoSTP has supported the greening of the GM campus and growing and nurturing over 55 trees.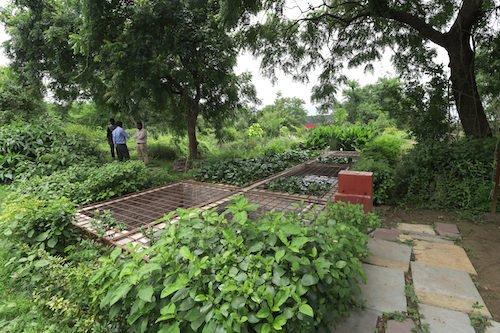 Grind Master Machines Pvt Ltd, Waluj
The treated water from this 10KLD EcoSTP supports a 10,000 sqft. Miyawaki Native dense forest and a 9000 sqft. EcoScape on campus. The EcoSTP is flanked by a garden, making it a recreational space for the employees of GM.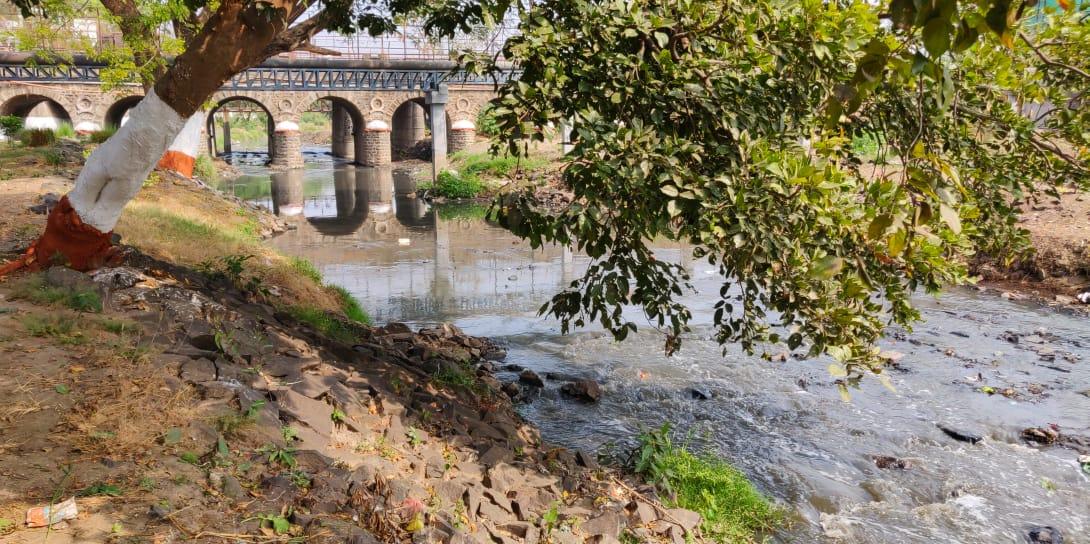 Kham River Restoration
The Kham river and nala restoration project, being carried out by EcoSattva in partnership with Varroc Industries and Aurangabad Municipal Corporation, is aimed at reducing the solid waste and water pollution in the river stretch between Himayat Baug to Cantonment bridge, as well as restore its ecological balance while creating community awareness and engagement. The restoration is based on a holistic approach that focuses on restoring and maintaining the health of the river through a long-term commitment of public, private and government sectors whose efforts are based on scientific research and application of appropriate technological, social, infrastructural and governance solutions.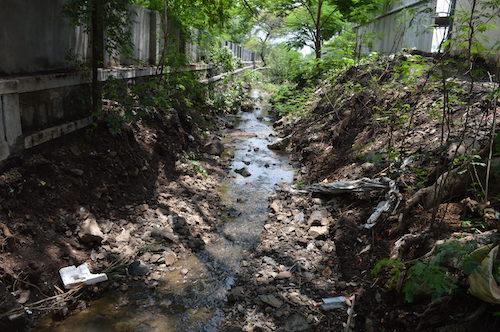 MIT Nala Restoration
Contact us to know more about the MIT Nala Restoration project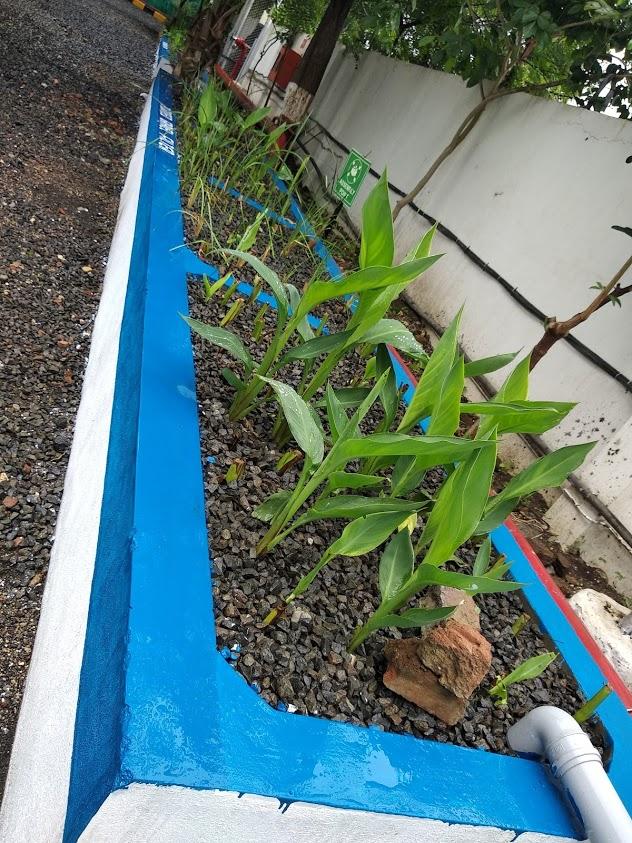 Osborn EcoSTP
This EcoSTP was retrofitted to the Osborne Building to fit in an extremely narrow space crunch. Yet, it provides daily treated water for the garden and Miyawaki forest that grow well with the mineral-rich water.
Green Cover Management
Canpack India Pvt. Ltd.
Ecosattva planted and maintained a Miyawaki Native forest for CANPACK, an MNC headquartered in Aurangabad under their CSR initiative. This plantation has inspired CANPACK to pledge many more plantations in the future.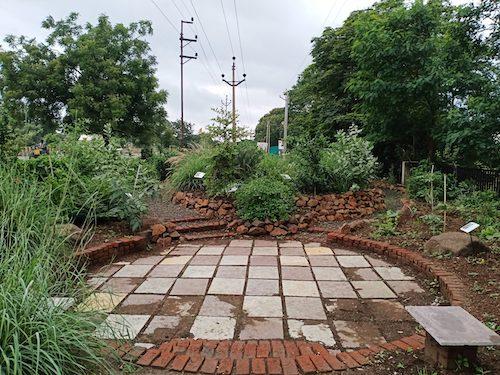 Green Belt - Grind Master Machines Pvt. Ltd.
This ecoscape was built on land provided through a unique partnership between Maharashtra Industrial Development Corporation, Marathwada Environmental Cluster Care and Grind Master Machines Pvt. Ltd. With a focus on building a recreational space they took the best elements of a thorny scrub forest and grasslands, physical features of a dry-river bed and rocky mounds.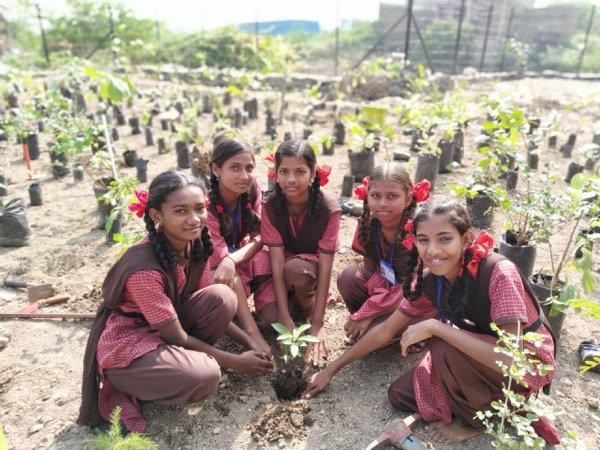 Green Schools Mission
The Green Schools Mission is born out of a need to scale the positive impacts of the Miyawaki Method through effective, equitable and efficient use of resources. The mission aims to create Miyawaki Method Native Dense Forests across 100 sites in schools and institutions in Aurangabad (rural) to build green-lungs for the schools and villages, as well as to comply with the Green Maharashtra Mission – Harit Maharashtra Abhiyan.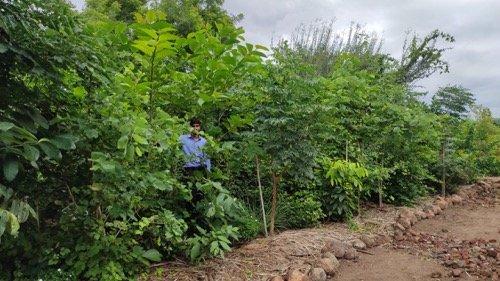 Grind Masters Machines Pvt Ltd
29th December 2017 and 29th July 2018. Our first CSR client, Grind Master Machines Pvt. Ltd. commissioned this forest on their industrial land, to build a green space for their employees as well as the ecology of their compound.
Hillside Plantation Abdimandi, Khultabad
The first tripartite agreement of its kind between a corporate entity, an NGO and the Forest department, GoM, has focused on regenerating the green cover on a degraded hillside in the Daulatabad Ghats around Aurangabad. EcoSattva has been a key advisor to this program.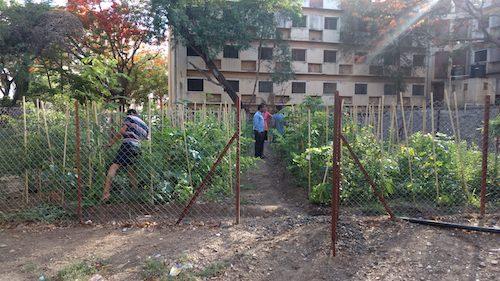 Marathwada Institute of Technology
This Miyawaki Native Forest is very unique as students participating in the CARPE CAMPUS CLUB, were trained on the Miyawaki Method of Native forest plantation, the whole project was implemented with the support of CSR partner and EcoSattva was the technical expert.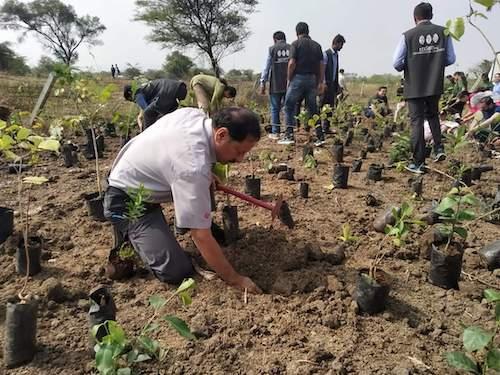 Mishrikotkar Motors, Aurangabad
We started this year on a very bright, positive and green note with this plantation and with the onset of monsoon, we hope to see promising results soon.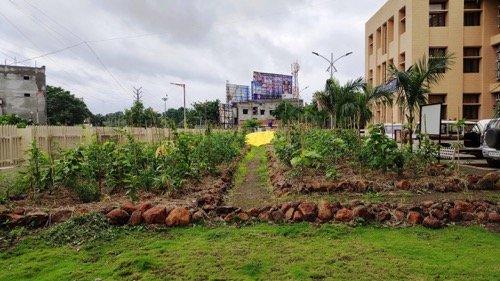 Office of the Commissioner of Police, Aurangabad
As an example of Public Private Partnership, the Commissioner of Police, Aurangabad, and a CSR partner commissioned EcoSattva to plant this Miyawaki Native Forest at the Commissioner of Police Office.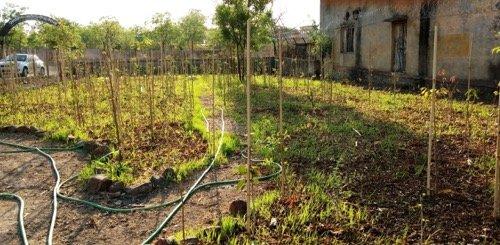 Public Health Center, Verul
We won the Maharashtra State Innovation Society's Start-up Award 2018. The award was to plant a Miyawaki Native Forest at the Public Health Center at Ellora,the village where the World Heritage Site is situated.
Sai Mandir, Aurangabad
One of our latest Miyawaki Native Forest projects has already started showing promising results