BOTRAM
We believe that the waste management problem that the country faces needs simple solutions. To tackle 80% of the problem, we have developed the innovative, cost-effective, equitable & replicable BOTRAM SWM Transformation Process, that has delivered successful SWM transformation to 14 ULBs in India and abroad.
B-O-T-R-A-M is a six-step process that overhauls, fortifies and enables the city's MSW machinery to deliver a waste management system that is regular, reliable, safe and sustainable, while achieving a resource recovery potential of 90%.
The Process
Baseline Assessment
On-Boarding and Orientation
Training and Route Mapping
Resource Recovery
Awareness Campaigns
Monitoring and Maintenance
Our Impact
Up to 90% of the waste recovery potential is achieved
Across Geographies
BOTRAM was piloted in a small locality of Aurangabad with a population of 5,000. Five years later, this process is as relevant and implementable in a small village like Lasur in Aurangabad district as in the coastal Indian city of Ratnagiri and slums of Buenos Aires, Argentina or in Denpasar, Bali, Indonesia.
Projects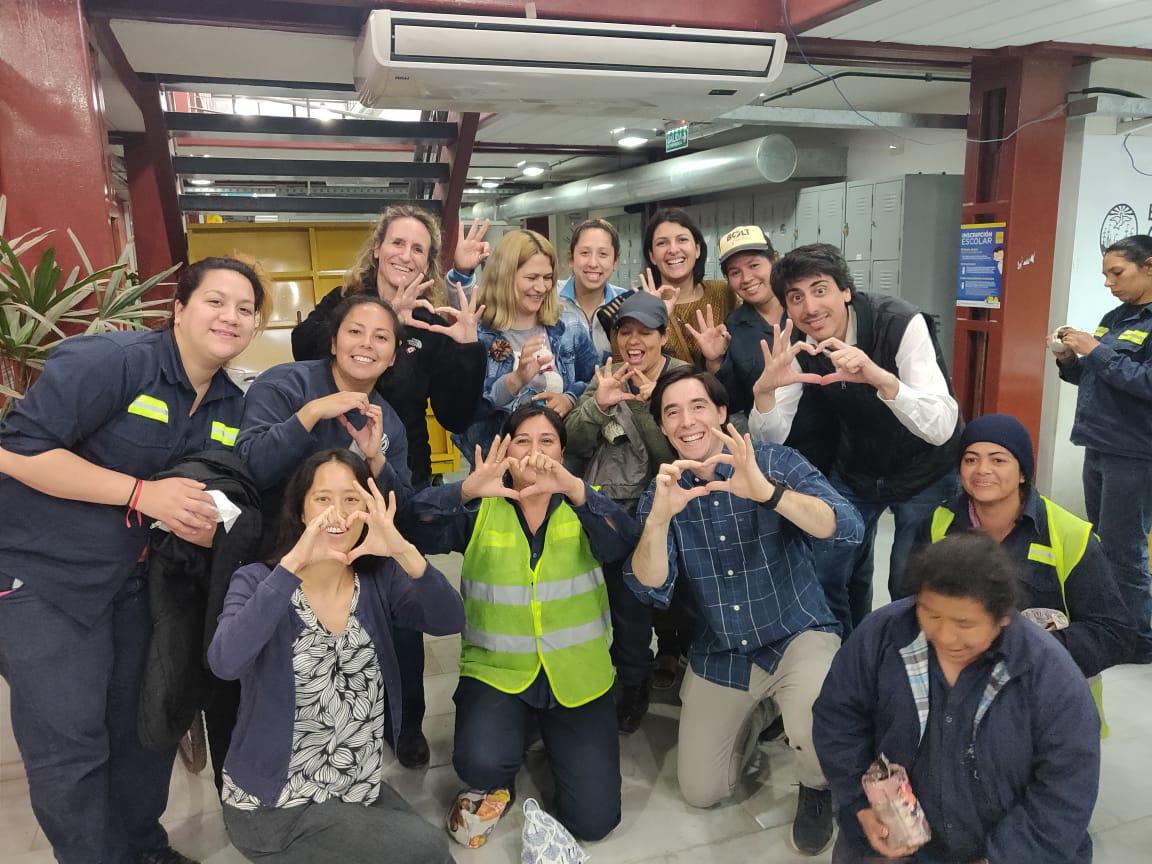 Argentina and Bali
We are a global design partner to McKinsey.org – providing consultancy to set up pilot Solid Waste Management projects in Indonesia and Argentina. McKinsey.org is harnessing CRT's expertise in designing rapid behaviour change campaigns, route mapping and optimisation for collection systems, partnering with stakeholders in complex systems, implementing Extended Producer Responsibility frameworks, and working with the informal sector to building sustainable, efficient, equitable, and scalable models of solid waste management. The results achieved in both projects have proven beyond a doubt that the BOTRAM process is replicable across geographical and cultural diversities.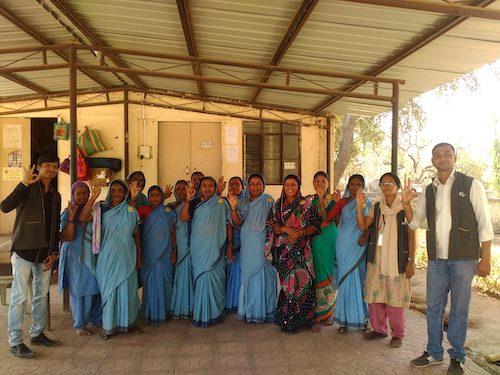 Aurangabad Cantonment
We have worked with Cantonment Board of Aurangabad by implementing BOTRAM thus impacting a population of 20,000. We also established a dry waste sorting center here.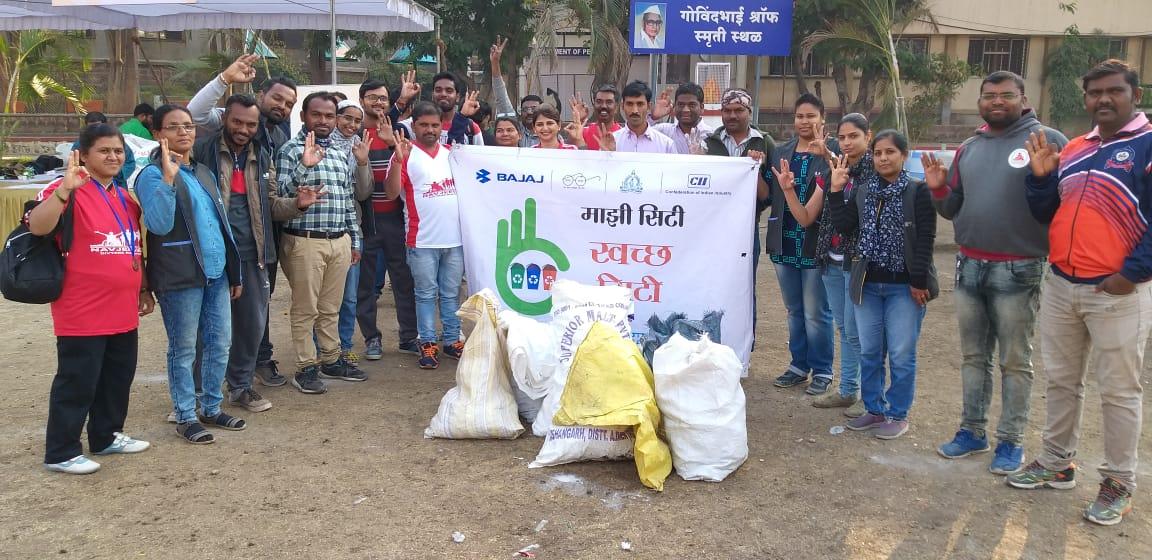 Aurangabad City
Our journey with Solid Waste Management started with a small locality of Sindhi Colony in Aurangabad. Since then, we have worked very closely with Aurangabad Municipal Corporation to bring about a systemic change in its waste management processes.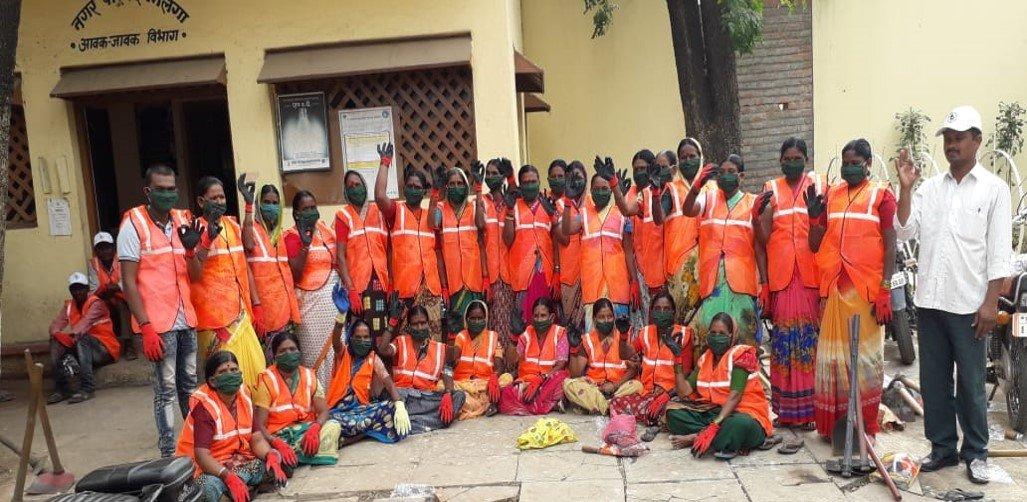 Neelanga
We have worked with Neelanga Nagar Parishad and impacted a population of 45,000 by implementing and streamlining the waste management practices there.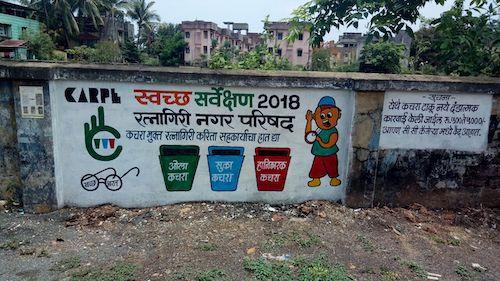 Ratnagiri
We worked with Ratnagiri Nagar Parishad from October 2017 – September 2018. With the implementation of BOTRAM and a focus on beach clean up drives, we were able to impact over 80,000 residents. Ratnagiri Nagar Parsishad also secured 40th rank in the Swachh Survekshan for the year 2018 and 19th rank in the Swachh Survekshan for the year 2019.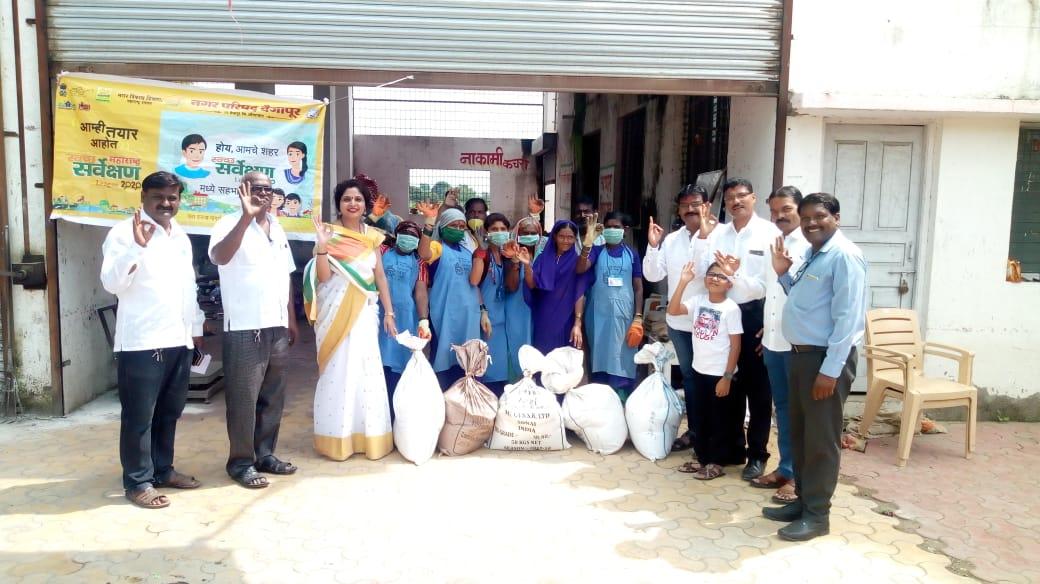 Vaijapur
We have worked with the Vaijapur Nagar Parishad to implement BOTRAM in 2 phases (July '17 – Jan '18) and EPR and Monitoring and Maintenance (Sept '18 – Mar '20) resulting in a three-star rating in the Swachh Survekshan 2019 and felicitation by the ex-CM of Maharashtra.
Testimonials
We drew inspiration from CRT's processes for on-boarding stakeholders with a visioning workshop, training and route planning for municipal teams, and running a targeted awareness campaign for residents. I remember being struck by the entrepreneurialism and creativity that they have shown in reforming the municipal solid waste management process of Aurangabad.
Shannon Bouton
Global Executive Director, Sustainable Communities, McKinsey.Org
The Zone 6 MRF is truly a model and demonstrates effective dry-waste management. It should be replicated, and all residents and corporators alike should see that having such a facility is a boon to their ward and the city. This center not only manages waste but is also helping to spread awareness about waste reduction, my congratulations to all partners involved -, Bajaj Auto and CARPE and my colleagues from the AMC, and each of the Safai Karamcharis who have made this possible.
Astik Kumar Pandey
Municipal Comissioner, Aurangabad Municipal Corporation
Bajaj has always been at the forefront in performing its social responsibilities and with the same commitment we work with team CARPE. We are impressed with the way the team has transformed the way municipal waste is managed. We appreciate the way they have enhanced livelihoods of waste pickers and how they have enabled the sanitation team to be the flag bearers of waste management.
C. P. Tripathi
Advisor CSR, Bajaj Auto Pvt Ltd, Aurangabad
The BAJAJ Majhi City Swachh City Campaign by CARPE has done a commendable job in Aurangabad Municipal Corporation with respect to Solid Waste segregation and behaviour change in citizens. The State believes that capacity building of city officials and behavior change in citizens is imperative to achieving the vision of a Swachh Bharat.
Seema Dhamdhere
Executive Director, Maharahstra Urban Development Mission
I brought CRT on-board to transform the SWM situation on-ground, which they did very fast and effectively. And as a bonus, we cracked the Swachh Survekshan in the most rewarding and sustainable manner.
Vithhal Dake
Chief Officer, Vaijapur Nagar Parishad
In all my years of working so hard, I did not see any dignity in this field. But after coming to this centre I have received safety, better earnings and respect. My family and I now feel glad for my work.
Dhondabai Dagdu Muley
Kachra Vechak, Material Recovery Facility, Aurangabad